Congratulations Tia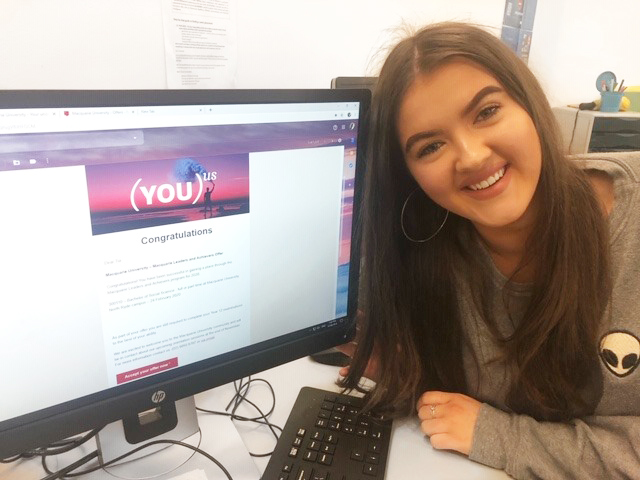 Congratulations to Tia who was recently offered a place (early entry) at Macquarie University to study Social Science, via the Leaders and Achievers Program.
Here is Tia's story:
Coming to Bradfield was a big change in culture for me having attended an all-girls private Catholic school previously. I was worried that the education and the environment would not be as good. After making an amazing group of friends and seeing how kind and helpful the teachers were, my concerns quickly disappeared.
Bradfield has helped me to have freedom in my learning. I have been able to go above and beyond my initial expectations in my all my subjects. At Bradfield I have made long term friends, something which I didn't have the chance to do at my old school. Bradfield teachers encourage and support me, and always make sure I am comfortable both in my learning environment as well as outside of school. 
After studying at Bradfield I will further develop my leadership capabilities; something that Bradfield has encouraged. The experiences and leadership opportunities I've been given at Bradfield have given me both the confidence and the opportunity to apply for The Macquarie University Leaders and Achievers Program. As a result, I have been accepted into the first round of early entry to the University of my choice. My goal is to work in Social Media PR after my university studies.
It's my firm belief that without going to Bradfield I wouldn't have achieved all I have to date. Bradfield allows you to step outside the "norm" and therefore you can achieve something that you didn't even think was possible. This is all made possible because of the freedom and support to achieve! I truly appreciate the gift that my Bradfield education has given me.