Heather Weir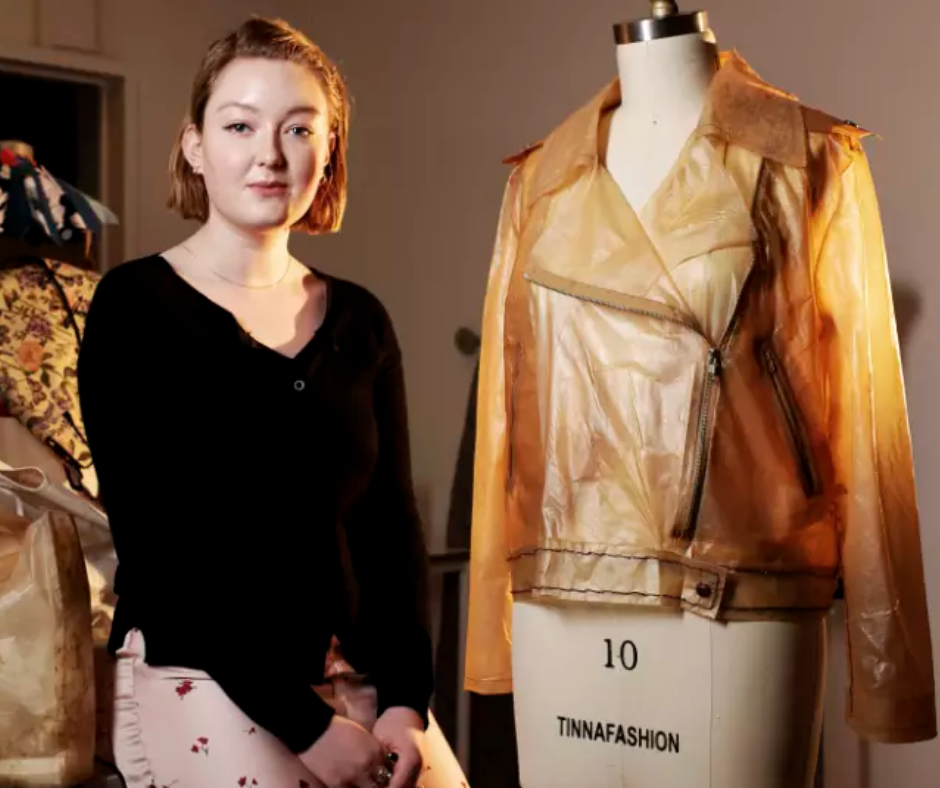 An inspiring success story for Year 12 student Heather Weir
Heather has been working toward the goal of being accepted into a fashion course at the University of the Arts London (UAL), studying both Fashion and Design and Technology at Bradfield. UAL sends a representative to Australia each year to interview prospective students. What Heather produced in these subjects allowed her to put together work samples and a portfolio which she could take to the 40 minute interview (it was also a big motivator for her to extend herself in these subjects).  
Heather was accepted into the London College of Fashion (one of the 6 colleges within UAL)! At 17, she is the youngest student in Australia to be accepted this year. Of 6,000 people, only 35% are accepted. A huge congratulations goes to Heather.
What is the future of fashion?
Heather would say it includes technology, science and design. Heather's Design and Technology Major Design project consisted of her growing her own bio-fabric using Kombucca (fermented tea) and producing a 'leather-look' jacket. This bio-fabric is completely biodegradable and both addresses current fast fashion issues, is animal friendly and has zero impact on the environment. Essentially, encouraging the growth of bacteria (presence of sugar and yeast) and placing it in a dark place for up to 6 weeks allows the bio-fabric to grow. A large growing vessel was obviously required to produce large pieces, so Heather had plastic tubs situated under her bed, and her family bath reserved for this purpose.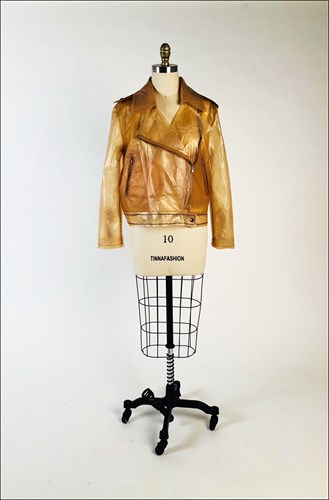 Once the bio-fabric sheets had grown large enough, they needed drying, and the family garage was then reserved for drying purposes (6 weeks). The fabric could not be sewn unless completely dry as the sewing machine needle would easily rip the bio-fabric...a traumatic experience after all the effort to get to this point. There were many problem-solving episodes which Heather handled well. For example, when sewing a regular jacket, the undersleeve and side seams would be sewn first, inside out, and then turned the right way out after sewing. This was not possible, as bio-fabric wouldn't survive the turning process. Therefore an alternative leather working method of stitching was used including hole-punching and hand stitching these seams. Thankfully this only enhanced the end aesthetic. Often unexpected issues can add interest and improve the overall outcome and this was the case for Heather's jacket.
It is important to note that universities are changing their enrolment process, for the better! Heather has not completed her (non-ATAR) HSC yet. She was accepted based on subjects she is completing (TAFE included), her passion and evidence of work. The take home message is, if you know what you would like to study post the HSC, you may be able to apply early. You do not necessarily need to wait until after your HSC.
Find out more about UAL here.
Read Heather's story in the Sydney Morning Herald.