Our Braduates - Paul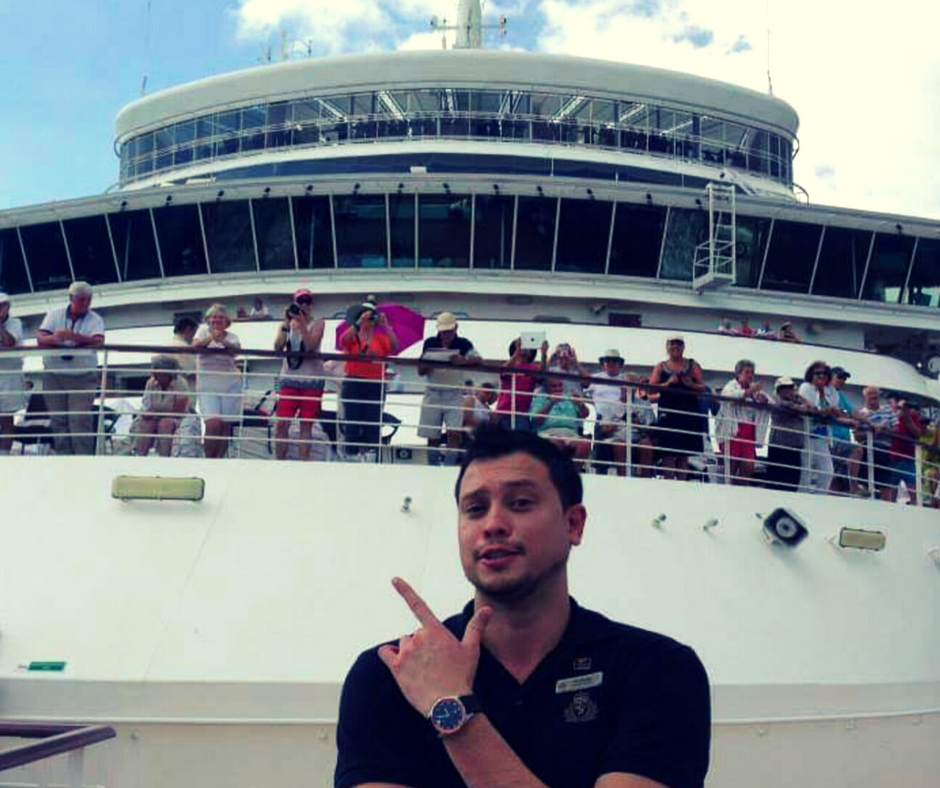 Imagine getting paid to travel and entertain people. Every day. On the most famous cruise ships in the world. Every day. Bradfield alumni Paul doesn't have to imagine it, he is living it.
It's a world away from 2001 when Paul was at a crossroads in his education. He wanted to complete his HSC, and he wanted to study music. Unfortunately, his school didn't offer this subject.
When his (then) principal mentioned Bradfield as an alternative citing its larger subject choice and adult learning environment, Paul jumped at the chance to enrol.
It isn't easy to change schools in the final two years and it can be a daunting prospect for both students and parents. 
"From the very start the methods used to inspire students were amazing," says Paul, "there were so many fantastic motivational speakers telling us their stories which helped me."
At his previous and local high school, Paul says his attendance wasn't very impressive. And although Bradfield was a 1.5-hour commute each way; he made the mature decision to attend every day and take responsibility for his learning.
After completing his HSC (with music as a subject) he enrolled in the Advanced Diploma in Hospitality Management at TAFE.
With a mixture of good timing, hard work and a knack for seizing opportunities, when his TAFE teacher connected him with an employer from the Queen Elizabeth 2 he successfully secured a position – and has never looked back, except to drink in the views.
Over time he has progressed through the ranks and he is now an officer and Production Manager on board the Queen Victoria. 
"I had my struggles at times while I was at Bradfield, but I had some amazing people there to guide me," says Paul.
"It definitely helped me be the person I am today. The best way I can sum it all up is that the past decade has been a pretty good gap year! I have taken life one day at a time and taken advantage of opportunities as they cross my path. I'm still trying to find my path in life but the journey so far has been pretty awesome."
Who can argue with that?