Performing Arts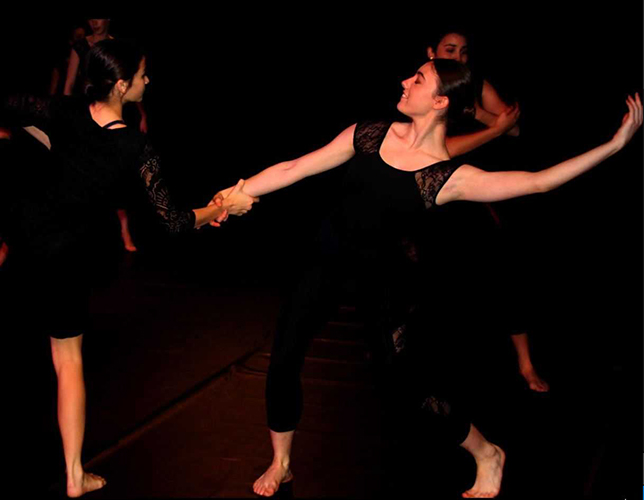 Congratulations to the Performing Arts students who have shone in their various art forms in this term's performance season. The quality of work produced was very impressive.
The Year 12 Dance students produced exemplary compositions and a very high standard of HSC performance works at Dance Night. The Year 11 students performed their class dances and the Bradfield Dance Ensemble performed their work "With Eyes Cast Dawn".
The Bradfield Dance Ensemble has also performed at Glen Street Theatre for the Sydney North Dance Festival. The Festival Committee complimented them for their skill and professionalism.
An appreciative audience of family, friends and teachers enjoyed a mixed sampling of items showcasing performances across the performing arts disciplines in the Mixed Showcase. The students demonstrated exceptional skill in dance, drama, music and musical theatre.
The Year 11 Drama students shared their group performance works. The items performed included a variety of excerpts from Australian play writes.
The season finished with a Musical Theatre and Film night where the Musical Theatre students demonstrated why they are referred to as "triple threats" in the industry. Their self-devised performances were highly entertaining and skillful. The Screen and Media students presented short films including documentaries and music video.
Thank you to the Entertainment students who have run the performances. Thank you to Emily Roach, Abbey Taylor, Sam Mai and Sasha O'Brien who compered.
Thank you also to Joseph Salerno and Kayl Lindsay who filmed the performances.
Janet Leigh Ashiabor
Learning Coordinator Performing Arts